5 Obstacles Advisers Are Facing in 2019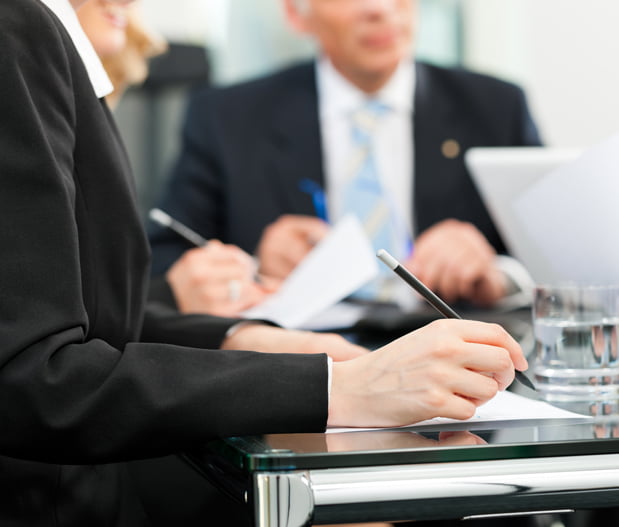 Advisers can expect to face some challenges in 2019. Many of these challenges also apply to entrepreneurs in other industries. Generational differences, for example, are impacting the workplace and changing the way we work. Many businesses are moving to co-working spaces or allowing employees to work remotely. By understanding your company's strengths and weaknesses, you can develop a plan to combat the 5 challenges below. We encourage you to embrace them as opportunities instead of looking at them as hurtles. Shall we get to it?
5 Challenges
Communicating value to potential and current clients. Value must go beyond portfolio management.
Advisers forget to contact their clients regularly, especially when the market is performing well.
Expanding your network to include other like-minded professionals. Many independent advisers report working in isolation. Develop a robust referral or provider group in addition to joining associations.
Recognizing generation shifts.
Growth of regulatory compliance.
Creating Opportunities
Communication
Communication is key to any successful relationship. You can provide additional value by offering more than financial services. For example, some advisers host workshops on a variety of topics for their clients. Topics may include estate planning, holiday shopping, saving for retirement, purchasing a home, and more. No matter your value proposition, it only works if your customers acknowledge it and place value on the service or product. If they don't know you even offer a particular service, they won't perceive any value from it. Which leads us to the second challenge…communicating regularly.
It's imperative that your clients hear from you on a regular basis. You should ask each of your clients how often they'd like to hear from you. It's also helpful to ask them which communication method they prefer. Based on their responses, you can schedule appropriate communications. Monthly or quarterly newsletters are a great way to communicate upcoming events, service offerings, tips, and more. It can also be distributed in a variety of ways. You can mail the newsletter to your Baby Boomer clients, and text it to Millennials. The point is that communication can make or break your relationship. Utilize tools available to you.
Networking
When you're doing it all, it can be challenging to schedule time for networking. Having a robust network makes finding clients easier. It also is great way to find mentorship and collaboration opportunities. Attend a couple of events per month and reach out to professionals in your area. Be sure to connect via LinkedIn too. It's a great way to find experts and start a simple conversation. Once you've developed a robust network, we encourage you to develop a list of providers that you can share with your clients. This list doesn't cost you anything and adds significant value.
Generational Differences
This issue isn't new nor does it apply to only one industry. It's both a challenge and opportunity around the world. More than likely, your office is a combination of generations. The easiest thing your company can do is understand and embrace the differences. This means you'll also have to embrace change, which many are reluctant to do. That's how companies go out of business though…avoiding change. Toys R Us & Sears are examples of an inability to change and adapt to the new world. For more information on this topic, we highly recommend reading this book by Cam Marston. It's a fast read and covers a ton of ground.
Compliance
In November, the SEC reported 821 enforcement actions for the year with a value of $794 million dollars (amount returned to investors). Over $3 billion in disgorgement and penalties was obtained. That's a pretty large number. At My RIA Lawyer, we take compliance very seriously. One mistake can ruin a business. Here are some simple tips to keep you compliant.
Make sure your familiar with any regulatory changes and additions.
Schedule a Mock Examination to better prepare for an actual examination.
Seek expertise. If not from us, obtain services from someone that is capable and knowledgeable.
Review and update policies and procedures.
Ask questions sooner than later. Don't wait until the SEC shows up!
If you have any questions, please don't hesitate to contact us. We'd be honored to help.