The Role Of Broker-Dealer Compliance Programs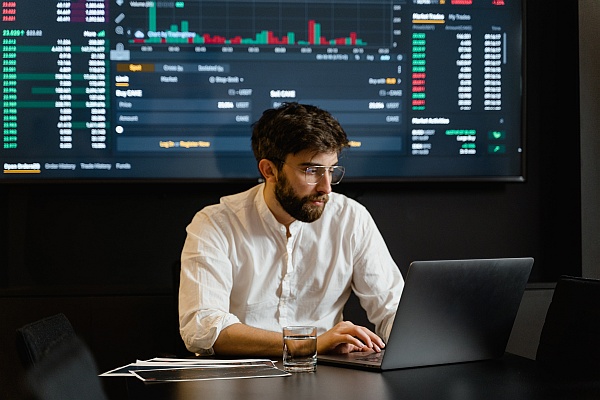 If you're in the investment business, you're probably aware of the importance of broker-dealer compliance programs. But do you know why they are essential and their role in keeping your business on the right side of the law?
Broker-dealer compliance programs are designed to ensure that brokers, dealers, and other firms in the investment business comply with all applicable laws and regulations. They are intended to help protect investors from fraud or other unethical acts.
In this article, we'll discuss the role of broker-dealer compliance programs and why they're so crucial to your business.
Regulatory Compliance
If you're a broker-dealer, it's important to understand regulatory compliance. After all, the federal and state governments are continually changing the rules and regulations that govern the financial services industry.
This means you must stay up-to-date with all applicable laws and take proactive steps to ensure your firm is compliant at all times.
An effective compliance program is key to staying in line with these ever-changing regulations. It can be challenging to keep up with all the changes, but a good program can help minimize your risk by providing clear oversight of internal processes, as well as identifying potential problems before they arise.
A good compliance program should include periodic risk assessments and testing, employee training, and regularly updated policies and procedures. It should also feature systems in place for both document maintenance and recordkeeping. These measures help ensure your broker-dealer stays compliant with current regulations while managing its internal risk.
Risk Management
As a broker-dealer, you are responsible for managing and mitigating potential risks. That's why compliance programs are so important. They ensure that you have processes to identify, monitor, and mitigate potential risks.
For example, a broker-dealer needs to be aware of regulation changes and adapt their compliance program accordingly. A well-defined process for reporting violations, evaluating risk areas, and establishing controls can help ensure that your broker-dealer is adhering to applicable regulations.
In addition, a strong compliance program should also include training and education on current regulations and the risks associated with them. This can help ensure that everyone involved understands their roles and responsibilities when it comes to compliance.
Additionally, it will create an overall culture of compliance throughout your firm, which can help reduce the risk of violations. With a robust compliance program, you can rest assured that your broker-dealer is taking the necessary steps to manage financial risk and stay ahead of changing regulations successfully.
Customer Protection
You may not know it, but when you conduct transactions in the stock market, broker-dealer compliance programs are working hard to protect you. How? With customer protection.
Broker-dealer compliance programs have requirements to protect customers from fraudulent activities and other abusive practices. So, if a broker-dealer or investment advisor violates one of these requirements, they can be subject to civil or criminal penalties and financial losses.
These programs also monitor customer accounts and trading activities for any suspicious behavior. They ensure that advisors meet their disclosure requirements so customers can make informed investment decisions. And they ensure customer funds are safely held with an independent custodian bank.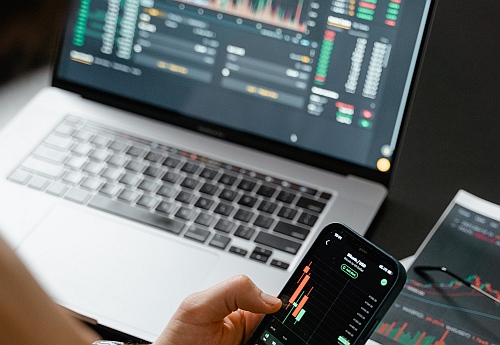 But you can take some key steps: always confirm the credentials of anyone who wants to work with your money, and carefully review all documents before signing them so you know exactly how your money is being held and managed.
By taking these measures, you'll ensure that your financial investments remain secure and protected at all times!
Employee Training
You might not know this, but employee training is critical to broker-dealer compliance programs. When everyone in the office is on the same page regarding regulations, it makes it much easier to ensure that everyone adheres to the same standards.
So how do you make sure everyone's up-to-date?
Onboarding
Onboarding ensures new team members understand their roles and responsibilities and conform with the program's regulations. It should include a breakdown of their expectations, from the company mission statement to specific compliance policies and procedures.
Consistent Training & Monitoring
Once employees have been onboarded, regular and consistent training helps them stay up-to-date with new regulations or changes in industry standards. To ensure compliance is maintained, monitoring staff on an ongoing basis will help identify any potential risks or areas for improvement.
Training plays an essential role in any broker-dealer compliance program—keeping staff aware of their roles, responsibilities, and obligations under various laws, rules, and regulations throughout their employment is important.
Internal Controls
You might not know this, but broker-dealer compliance programs are about more than just making sure that all the paperwork is in order—they're also about establishing internal controls. This means a system must be in place to prevent fraud and other wrongful activities.
Internal control systems are implemented to protect investors, employees, and customers against possible misdeeds. They help broker-dealers monitor their operations and ensure they follow the right regulations.
Here are some of the key components of an internal control system:
Risk assessment – Finding out what risks could cause problems at the firm.
Policies and procedures – Ensure everyone knows how things should be done at the firm.
Compliance oversight – Making sure everyone is following those procedures and policies.
Data monitoring – Gathering and analyzing data to see if there are any irregularities or signs of fraud or misconduct.
Education – Educating staff about regulations, laws, policies, and procedures so that they can identify potential risks early on.
Training – Offering ongoing training for staff to ensure they stay up-to-date with industry standards and stay compliant with regulations
Auditing – Regularly auditing activities to ensure everything is running smoothly according to best practices
Get Help With Broker-Dealer Compliance
A reliable and compliant broker-dealer is important to running a successful business. That's why it's critical to have experienced legal counsel to help you through the intricacies of a broker-dealer compliance program.
At My Ria Lawyer, we provide legal advice and services for broker-dealer compliance. Our team of lawyers and compliance professionals have years of experience working with registered investment advisors and securities firms. They can help you provide clear and compliant solutions for your organization.
For more information about our broker-dealer compliance services, contact My Ria Lawyer at 770-758-2235 or email us at info@myrialawyer.com. We are here to help you navigate the complexities of broker-dealer compliance so that you can focus on your business goals.