Broker-Dealer Compliance Services
With such a complex regulatory landscape, broker-dealer compliance programs need to run like a well-oiled machine. Compliance management is far from straightforward for BDs. From tracking a huge number of deals for conflicts, anti-money laundering, anti-fraud, to ensuring compliance with customer protection regulations, BDs cannot afford to cut corners on compliance processes.
In recent years, several high-profile BDs have been fined huge sums for non-compliance. Recent enforcement actions by the SEC and FINRA have demonstrated that even small and medium-sized BDs increasingly face enforcement action for non-compliance, to the tune of millions of dollars.
We have broker-dealer compliance specialists with extensive experience counseling on the legal, regulatory and compliance implications of BD activities. Our capabilities encompass the broad spectrum of SEC, FINRA, and state regulatory and compliance matters.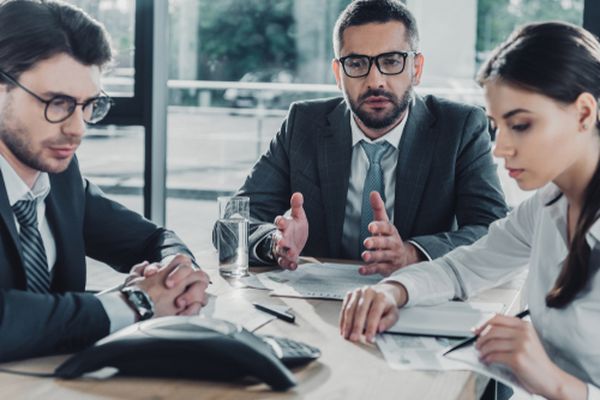 Our BD compliance services include:
Affiliated investment advisor conflicts of interest assessments
Overall compliance strategies and execution
Annual WSP CEO certification reports
Annual anti-money laundering assessments
Market access (SEC Rule 15c3-5) assessment
SEC, FINRA, and state inquiry and investigation responses
Advertising and sales literature reviews
Customer transactions and employee personal trading reviews
Annual or periodic branch and desk mock examinations
Email reviews
Annual compliance meetings and firm element training
Ongoing registration services (Form U-4, Form U-5, Form BD)
Tell Us What Happened
to Evaluate Your Case
We respect your privacy. The information you provide will be used to answer your question or to schedule an appointment if requested.
Why Choose My Ria Lawyer?
Experts in the RIA Space – My RIA Lawyer is the only law firm solely focused on the RIA space.
Confidential Strategy Session – During your phone or online video consultation, we will listen to you and help you determine your next steps.
Focused Legal Practice – By focusing the firm on investment advisers, our clients receive specialized services and advice that finally allow them to take control and live the life they dream of.
Experienced – My RIA Lawyer has a proven record of protecting advisors against disputes with their clients, their former bosses and their partners, empowering them to exercise their rights and get compensated for damages.
Highly Responsive – We strive for rapid return calls. No going dark or waiting days to hear back.
Proactive Approach – Arbitration is costly and can take over a year to resolve, so we are proactive in finding solutions that cut costs and the amount of time you have to deal with a dispute.
Our Vision – My RIA Lawyer wants to see advisors growing their businesses without threat of arbitration and disputes from partners, former bosses, and clients.
Highly Reviewed & Rated – Excellent rating by respected legal website Avvo, awarded by Super Lawyers, 5- Star average review rating on Google. See some of our client reviews below.
Contact Us Today For Case Evaluation
We respect your privacy. The information you provide will be used to answer your question or to schedule an appointment if requested.
Real Clients, Real Testimonials
Making the jump to start your own firm is a big decision. Its stressful, hard work, and you have to learn a ton. This why I decided to hire a professional team to help establish my RIA the right way the first time. My RIA Lawyer's team is absolutely amazing. They have demonstrated expert knowledge, personable staff, and they have shown us how much they genuinely care about setting us up for success by giving us the tools we need to help others. Thank you Leila and Liz for all of your hard work!
The attorneys at My RIA Lawyer are always extremely attentive, responsive and competent. We look forward to expanding our relationship, as we continue to grow.
I Highly Recommend this firm
Working with Leila and her team made the registration process easy, streamlined, and thorough. They were great to work with and I highly recommend them.
In 2017, after being in business for eleven year, I was audited by the state. I had a compliance consultant from the start that filed all my regulatory filing. He had even done a mock audit, showing for the most part everything was good, however when I informed him I was being audited he offered no assistance or help. The audit was overwhelming. That is when I reached out to Leila. She was a big help in responding to the audit and helping to calm my nerves. After receiving the audit deficiency report she jumped in to resolve the issues and negotiated with the state for a settlement. I would hire Leila and her team for audit issues again and she is now my compliance consultant.
Had a great experience with Leila Shaver and her firm. She is easy to talk with about issues that need legal attention, conducts herself very professionally and most important, gets results. I would recommend her services without reservation!
Professional Associations