Breaking Away: Understanding Contracts When Leaving Your Firm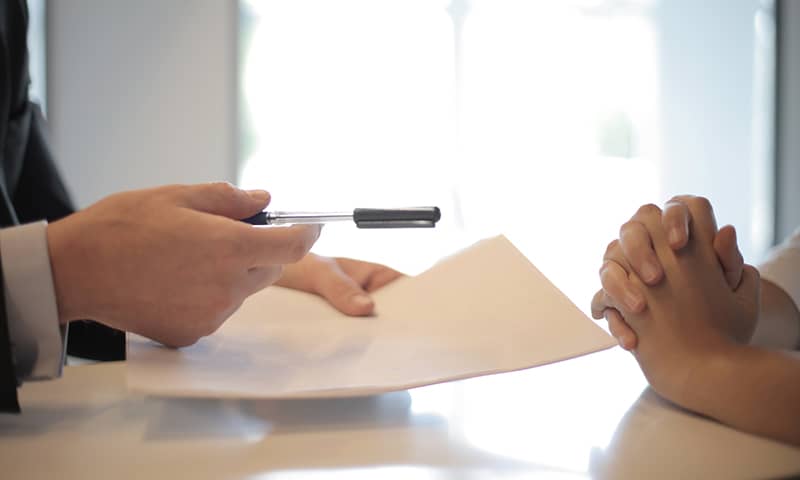 Are you considering breaking away from your current firm? If so, you're probably filled with questions and uncertainties about the process. Breaking away can be an exciting and liberating move, but it's crucial to understand the contractual obligations you're subject to before taking the leap. In this comprehensive guide, we'll delve into the key contracts and provisions you need to be aware of to ensure a smooth transition and protect your interests.
If you have more questions or would like to schedule a consultation, My RIA Lawyer can help.
Exploring Your Contracts
Before we dive into the specific provisions, let's briefly explore the types of contracts you might have with your current firm:
IAR Agreement (Investment Advisor Representative Agreement): This contract outlines your role as an investment advisor representative and your responsibilities.
Registered Rep Agreement: If you're a registered representative, this agreement governs your relationship with the firm and your duties.
Insurance Agent Agreement: If you're involved in insurance sales, this agreement defines your obligations and commissions.
Addendums: Over time, you may have signed addendums that modify or add clauses to your primary agreements. These are crucial to consider.
Before breaking away, you should also consider the four vital components of your contract.
Key Provisions to Review
Now, let's take a look at some key provisions to review:
1. Non-Solicit Provision
One of the critical provisions to watch out for is the non-solicit provision. This clause specifies who and what you can or cannot solicit after leaving your firm. Understanding its scope is vital, as it can affect your ability to bring over clients to your new venture.
2. Non-Compete Clauses
Non-compete clauses limit where and when you can establish your own firm and compete with your former employer. Pay close attention to the time frame and geographical limitations imposed by this provision. It's essential to know your boundaries.
3. Recruitment Restrictions
If you plan to recruit other advisors or administrative staff from your current team, check your contract for any restrictions on recruiting. Some contracts prohibit such activities, and violating these terms could lead to legal complications.
4. Protection of Your Book of Business
Did you join your current firm with an existing book of business? Ensure that your contract contains language or a carve-out clause that recognizes your legacy book of business as your property, not your firm's. Surprisingly, some contracts claim ownership of any business you bring in.
5. Definition of Confidential Information
Contracts often define confidential information, which can encompass client lists, prospective client lists, and data generated during your tenure at the firm. It's crucial to know what's considered confidential and proprietary information, as taking this data with you could lead to legal troubles.
6. Jurisdiction and Venue
In the event of a dispute under your contract, understanding the jurisdiction and venue is paramount. Will you have to file in your local court system, or is arbitration the preferred method? Knowing where and how disputes will be resolved can save you time and money.
7. Remedies in Case of a Dispute
Lastly, you'll want to familiarize yourself with the remedies available to both your former firm and yourself in the event of a dispute. Are you responsible for attorney's fees? Is there a clear calculation for valuing the disputed part of your book of business? Understanding these aspects can help you prepare for potential legal battles.
Contact Us Today
Breaking away from your current firm is an enticing prospect, offering more freedom and control over your career. However, it's essential to approach this transition with caution and a thorough understanding of the contractual agreements that bind you. If you have any questions or need clarification on your contracts, don't hesitate to reach out to legal professionals with experience in this area.
Remember, knowledge is your most potent tool when navigating the complex world of contract law in the financial industry. So, before you make the jump, make sure you're well-educated and fully aware of what these contracts mean for you. Your future success may depend on it.
For legal guidance and assistance in understanding your contracts, feel free to contact My RIA Lawyer to schedule your consultation.