FINRA Expungement Cases: The Importance of Expert Witnesses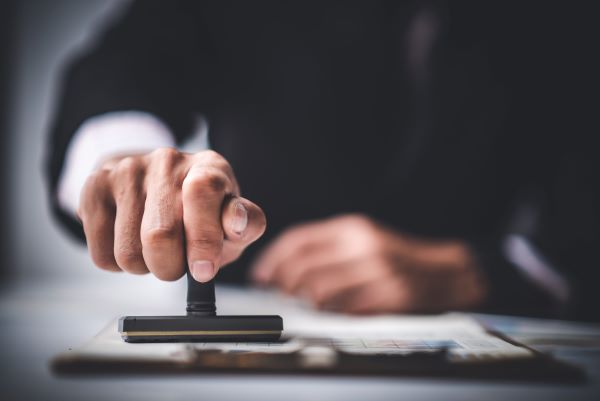 Have you ever been wrongfully accused of something? Most of us have, at some point in our lives, whether it was a misunderstanding or an unfair judgment. Unfortunately, these types of disputes become even more complex when it comes to the Financial Industry Regulatory Authority (FINRA).
FINRA expungement cases require an in-depth understanding of the regulations and laws governing the financial industry – something that many individuals don't possess. As such, organizations and individuals are turning to expert witnesses to help them navigate the complexities of FINRA expungement cases.
This article will discuss why seeking a qualified expert witness is so important when dealing with FINRA expungement cases. 
Demonstrating Harm to the Broker
For the FINRA expungement request to be granted, you must demonstrate harm done to the broker by the customer's complaint.
An expert witness can help prove your claim. Your expert witness can provide valuable insight into broker-dealer industry standards and practices and explain why the customer's complaint is unjustified. For example, your expert witness may testify as to why:
The customer's complaint was unfounded based on industry standards,

The customer was not reasonably informed of their investment choices and did not understand the risk involved, or

The customer was not a suitable investor for certain investments.
This testimony is vital if your case requires a hearing before the National Adjudicatory Council (NAC). In such cases, an expert witness is mandatory to prove that harm was done to the broker by the customer's complaint. 
A witness is also adept at providing evidence of how such false information has impacted a broker's reputation and livelihood. Therefore, hiring an experienced expert witness is essential in providing evidence that supports your case.
Gathering Expert Witness Testimony
Using an expert witness offers several benefits when making your case for expungement. For example, they are skilled in gathering evidence and interviewing witnesses (including customers) to gather compelling testimony.
Furthermore, they are experienced in direct and cross-examination techniques that can effectively present legal arguments and demonstrate the impact on a broker's reputation and career as a result of customer complaints entered into their record.
Providing Credibility to Testimony
When it comes to FINRA expungement cases, having an expert witness can make a world of difference. In essence, they provide credibility and validation to your case. It's one thing to have a client tell their story and another to have an expert witness who is in the know corroborate it.
Unique Perspective
Expert witnesses can provide an objective perspective on matters not found elsewhere. They have experienced professionals in the industry and understand the legal limitations of FINRA expungement cases better than anyone else, making them invaluable in providing legal insight on the matter at hand.
Knowledge & Understanding
What sets expert witnesses apart from other witnesses is their knowledge and understanding of the subject matter and industry at hand.
 For example, with FINRA expungement cases, having an expert witness who understands legal matters and regulatory details is extremely helpful in providing a credible account of the case proceedings. 
Assisting Attorneys with Technical or Industry-Specific Knowledge
Another reason why attorneys need to look for expert witnesses in FINRA expungement cases is that they can provide invaluable assistance with technical and industry-specific knowledge.
The complexity of financial regulations and regulations related to securities means that having an expert witness who can provide a deeper understanding can be the difference between a successful case and one that falls flat. 
The more an attorney knows about the intricate details of a case, the better prepared they will be when it comes time to present their argument. For example, an expert witness may understand the following:
The complexities of the securities industry and current FINRA guidelines and rules.

The economic factors that come into play when evaluating FINRA expungement cases.

The legal precedents related to similar cases.

The practical implications of financial decisions on a company's bottom line.
Having someone on your side who understands a case's technical and industry-specific details can make all the difference in proving your client's innocence or gaining the compensation they deserve.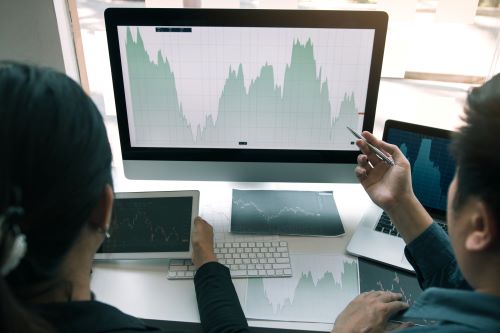 Strengthening the Broker's Position
If you're looking to expunge a FINRA item from your record, it always helps to have an expert witness on your side. Having an expert witness can add significant value to your case, as their expertise and experience can provide greater insight into the situation.
Their Expertise
An expert witness's extensive knowledge of the subject matter of your case can add considerable weight to your argument. They are experienced in testifying in FINRA expungement cases and may have evidence to strengthen a broker's claim.
Additionally, an expert witness can explain complex matters succinctly while maintaining accuracy in court proceedings, which can have a powerful effect on the outcome.
Providing Expert Analysis
Another benefit of having an expert witness is that they can provide valuable insight into the case's material facts, including analyzing related statements or writings. They can also help interpret any technical aspects or industry standards relevant to the matter. 
This makes them invaluable in FINRA expungement cases – they can provide a level of interpretation beyond what non-experts would be able to achieve.
Contact a FINRA Expungement Lawyer Today
When it comes to FINRA expungement cases, having an expert witness can make all the difference in achieving the desired outcome. An experienced lawyer with expertise in this area can assist and guide you by providing evidence—in the form of an expert witness—that will bolster your case.
At My RIA Lawyer, we understand that a successful outcome of your expungement case is essential to a favorable resolution. That's why our experienced FINRA expungement lawyers will provide you with knowledgeable and experienced expert witnesses.
Contact us today at (770) 462-2118 or email us at info@myrialawyer.com for assistance and a free consultation session, so you have the best shot at a successful outcome for your dispute.