Folio Institutional Expert Interview with Leila Shaver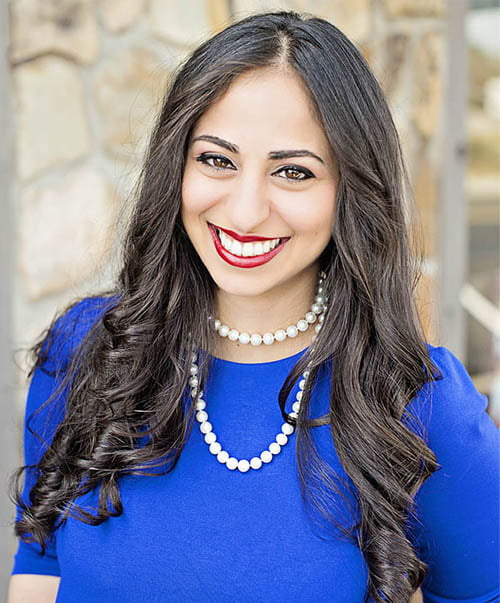 Part 1 of our Expert Interview with Leila Shaver, of My RIA Lawyer
This post is part of the Expert Interview series, which showcases some of the smartest thinking in the financial services industry on issues that matter most to advisors. If you would like to suggest a speaker or topic, please email your ideas to: media@folioinstitutional.com.
Leila Shaver is a securities attorney and founder of My RIA Lawyer. Leila started her career as in-house counsel for a large national brokerage firm based in Atlanta. She then moved on to do consulting work with hedge funds and alternative investment firms, and later joined a boutique firm specializing in hedge fund creation where she managed the firm's regulatory compliance. Leila created My RIA Lawyer so that new and established investment advisors receive the best possible help, service, and guidance. Before the holidays, she sat down with Greg Vigrass, President of Folio Institutional, to discuss compliance guidelines around traditional and digital advertising, suitability requirements, fee structures, and more.
Vigrass: In preparation for this interview, you mentioned that one of the top questions you hear from RIAs is: What kind of advertising can I do? Can you elaborate?
Shaver: Millennial-aged advisors are blogging, going onto LinkedIn, Instagram, and Twitter to post information, graphics, and free downloads that target the emerging Millennial market. Of course, you still see a lot of advisors targeting older individuals interested in retirement planning – or who may not have done retirement planning and are getting close to retirement age – and are looking to fast- track their ability to fund the rest of their lives. We're also seeing a comeback of "snail mail" type advertising like flyers, as well as webinars, and in-person luncheons.
As far as the requirements that go with advertising, make sure that you keep a record of anything that you provide to potential clients. That could be a screenshot of your website or a copy of your mailer. Or, if you're doing radio advertising or have your own radio show, make sure to keep recordings.
Vigrass: Another question is: What kind of fees can I charge?
Shaver: A lot of advisors, especially younger ones, are looking to do a monthly retainer or financial planning fees instead of asset-based fees. The question really is: What does my regulator say? For state-registered RIAs, ensure that you're looking at the policy position that state has taken. In some states, there is a maximum amount you can charge per hour. Some states take a position on financial planning fees. We're seeing some pushback from state regulators on retainers, since those can cover a certain amount of time that you spend with a client or it can cover your client's access to you. They feel it's unclear what the client is receiving for that fee.
Also, when you register, the state examiner may not say anything about your fee structure – but that doesn't mean that it won't come up in the future. Questions about fee structure could possibly come up when you update your Form ADV or in a routine examination.
Vigrass: Advisors also ask: What suitability-related information do I need to gather from clients?
Shaver: As a RIA, you are a fiduciary. You have to do what's in the best interest of your clients and ensure that any recommendation is suitable for them. On at least an annual basis, you should reconfirm suitability information by looking at the client's time horizon, risk tolerance, liquidity needs, and long- and short-term goals. Document it; it's not enough to say "I talked to my client and confirmed verbally." A best practice is to have the client sign a suitability form, showing that they have reviewed the information for accuracy. From a litigation standpoint, this helps the lawyer who is defending you from any future client complaint.
Look at tax returns, statements, confirms, other accounts that your client holds elsewhere, insurance, and 401ks. Consider the client's total universe of finances to the extent that they provide it. If a client is uncomfortable providing that information, document your best efforts to get it.
Vigrass: When do advisors need to update their Form ADV? What are their ongoing compliance responsibilities?
Shaver: You normally update your form ADV in the first quarter of the year if your fiscal year ends on December 31st. If your fiscal year doesn't fall on December 31st, then you have to file your annual amendment within 90 days of the end of your fiscal year. Other than annual amendments, filings are made when you change your business model, offer new services, update fees, or have changed your contact information. You also have to disclose any sort of disciplinary or regulatory issues.
Vigrass: Thank you for very comprehensive answers. One follow-up question: Is it more common these days to see advisors offering different fee structures to different constituents?
Shaver: We're definitely seeing the majority of advisors sticking to the tried and true "percent of AUM" fee structure. However, a lot more advisors are moving away from portfolio management and just focusing on financial planning or shorter-term projects, like helping with student loan consolidation or a home purchase. We're also seeing the emergence of more advisors doing monthly retainer-type services where a client gets advisor access, and perhaps, specific services for paying a monthly, ongoing fee.
Click Here to see the original post by Folio Institutional and to learn more.