Marketing for the Holidays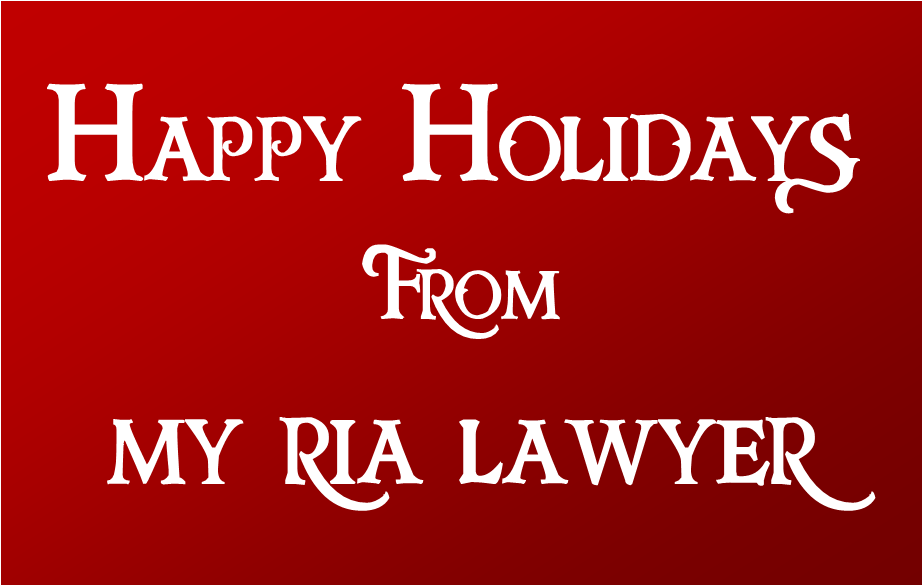 The holidays are the perfect time to connect with your clients. Expressing gratitude and providing helpful tips are just a few of the ways you can enrich their lives.
You're the Expert
The holidays are a stressful time of year for many. Financial goals can be easily undermined when Santa comes to town. There are many ways you can assist your clients in preparing for the holidays.
You can schedule holiday budgeting meetings or invite all of your clients to a budgeting workshop. You can also provide helpful tips via social media and a monthly newsletter. Tips may include appropriate gift amounts, how to stick to a budget, and how to pay off debt.
Your clients depend on you to keep them on track. You can use your expertise to help them achieve their goals this Christmas.
Say Thank You
People like to feel loved and appreciated. A simple hand signed card is a meaningful gesture. You may also elect to send a gift to your clients. Be sure you have proper policies and procedures in place before making a purchase. Have you seen our gift guide?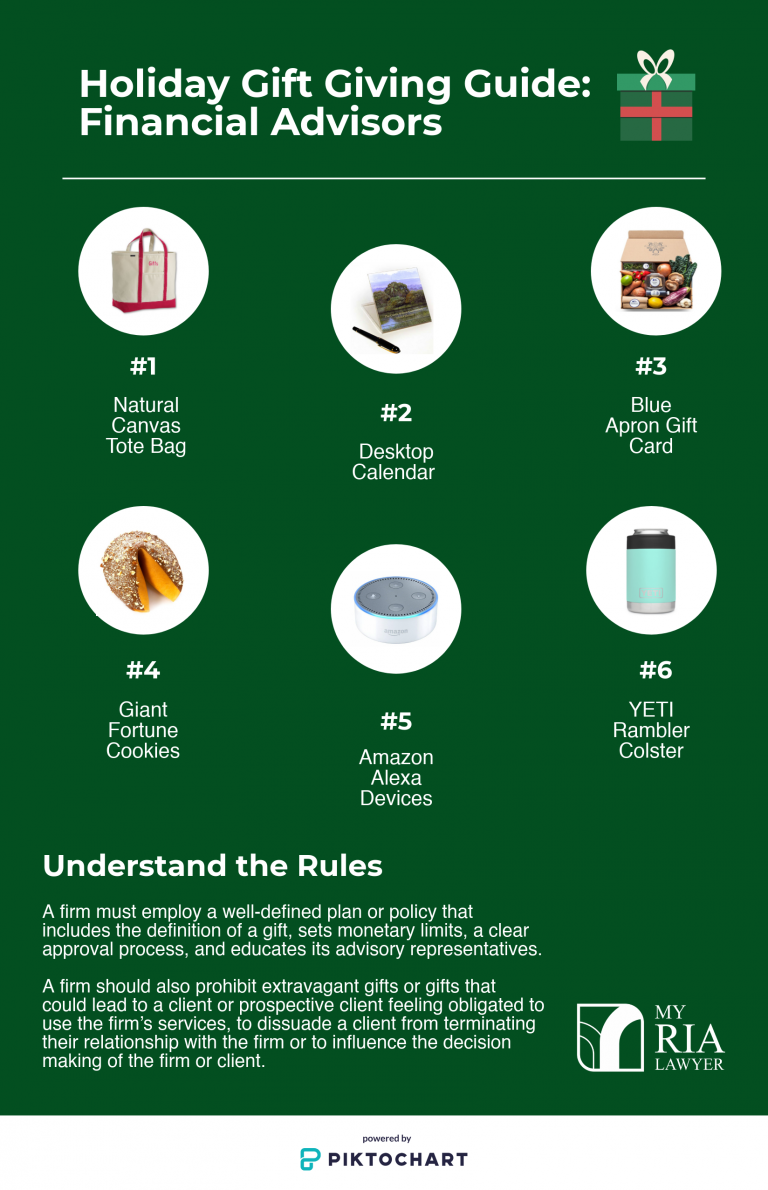 There are many gifts out there to choose from and many you can personalize. If you're sending something that can be customized, be sure to add your logo.
Another way to show your appreciation is with a holiday open house. Invite all of your clients to your office or a local venue for cocktails. You could also provide a meal and partake in some holiday games.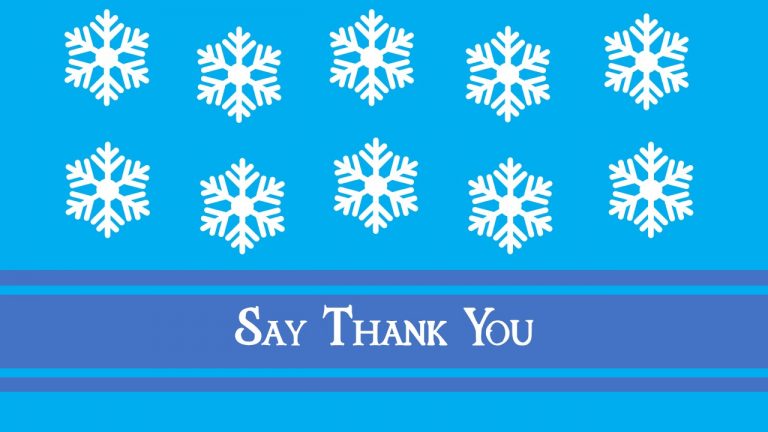 Social Media
When it comes to social media, be sure to add an element of fun and a glimpse into your own life. Prospective clients are looking for an advisor they can trust. Be sure to share some personal experiences during the holiday season. Authenticity is priceless. Share a selfie by the fireplace or a picture of your family.
Do you volunteer, participate in a parade, or donate to charity? Don't be afraid to toot your own horn. You can share modestly. People like to see others involved in the community and making a difference.
Videos are another great way to increase traffic during the holiday season. Take a look at some of your favorite brands. Are they using video? You can look for different ways to incorporate video without spending a ton of money.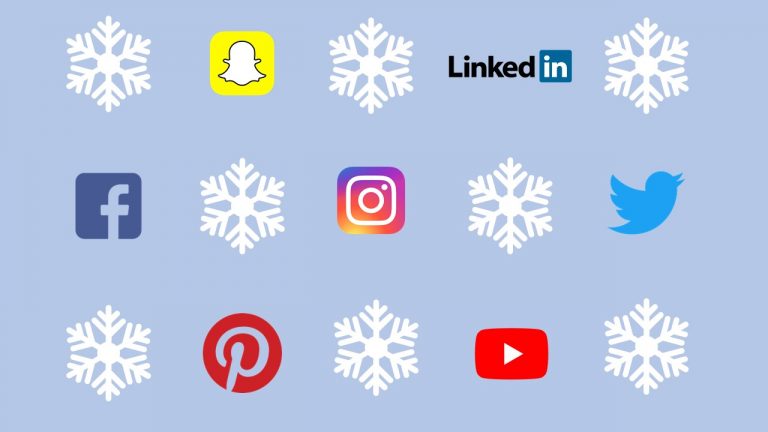 New Year
It's time to start thinking about the upcoming year for your business. Chances are your clients are thinking about it too. Invite your clients to share input and include them in setting your goals. Be sure to share your plans, goals, and upcoming events via your marketing tools. Blogging, newsletters, email campaigns, and social media are just a few tools we like. You can also mail updated materials to your clients…think brochures and handouts.
Don't forget your website! Be sure to update it accordingly, especially events and reviews.
The holidays will come and go. We encourage you to take advantage of the most wonderful time of the year. All of your marketing efforts, during the final push, should reflect your expertise, kind heart, and optimistic look at the future. If you have questions, we encourage you to contact us. We'd welcome the opportunity to serve you!