How To Prepare for Arbitration: 5 Essential Tips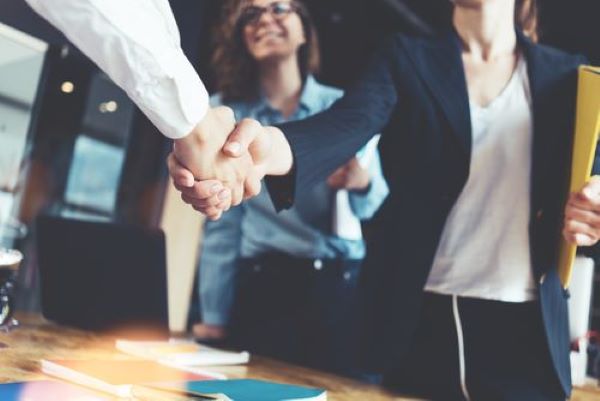 Whether you're an experienced business professional or a newly minted entrepreneur, you should have a basic understanding of arbitration. If a contract dispute arises, having all the necessary tools and knowledge to navigate the process and prepare for arbitration is important.
But preparing for arbitration can be difficult. The process's rules vary from state to state and country to country, and there's no "one size fits all" approach. In this article, we'll discuss what you need to know about arbitration to ensure you're ready if a dispute arises.
We'll cover everything from choosing an arbitrator to knowing when to consult with an attorney. By the end of this guide, you'll understand how to prepare for arbitration and come out ahead in any contract dispute.
1. Prepare Witness Statements
Arbitration is a way to settle a legal dispute without going to court. It is an alternative dispute resolution process that helps parties resolve their dispute quickly and efficiently. Before your arbitration hearing, it's important to take the time to prepare properly, so you can make the best care possible during proceedings.
One of the most important elements when you prepare for arbitration is preparing witness statements. These statements explain what happened, who was involved, and any other relevant details you believe are important to understand the case. These statements must be written in an organized and clear manner, as a well-crafted statement can look far more credible than a hastily-made one.
You'll also want to ensure all witnesses review their statements for accuracy and sign before it's presented in arbitration. This will ensure that everyone has the same understanding of the facts before starting proceedings, which can help save time and money in the long run.
2. Prepare Exhibits
Arbitration can be complex, and being prepared with the right documents can make a difference. Exhibits are your chance to present evidence in the form of physical or digital artifacts that support your claims.
First, make sure you have copies of all relevant paperwork, including contracts, emails, and other communication materials involved in your case. If it's appropriate for the arbitration, you'll also want to collect witnesses' declarations or affidavits, customer feedback records, and other tangible evidence that pertains to the dispute.
You'll also need supporting documentation for each exhibit to explain its importance to your case. This should include a title for each exhibit and explain why it supports your position. Finally, if needed due to the specific case, it's helpful to include graphs or charts as exhibits to illustrate any underlying business trends.
Collecting all this information and organizing it into exhibits before arbitration starts, you can be confident you've done everything possible to ensure your side is heard loud and clear.
3. Consider Your Strategy
If you're looking to prepare for arbitration, one of the key things you need to consider is your strategy. It's important to know how you're going to approach the arbitration and what evidence or information you'll be bringing with you.
Research the Arbitrator
Finding out more about the arbitrator can be beneficial, as this will allow you to understand their background and any previous cases they have worked on. This can give you an indication of how the arbitration may go and can help inform your strategy.
Gather Evidence
Gathering evidence that supports your case is essential. This could include witness statements, documents such as contracts, emails, or other relevant materials. You need to ensure everything is in order and clear, and concise to be easily understood.
If necessary, take some time to prepare witnesses if they will speak in support of your case. Rehearse any questions they may be asked and ensure they know their rights and obligations before the hearing begins.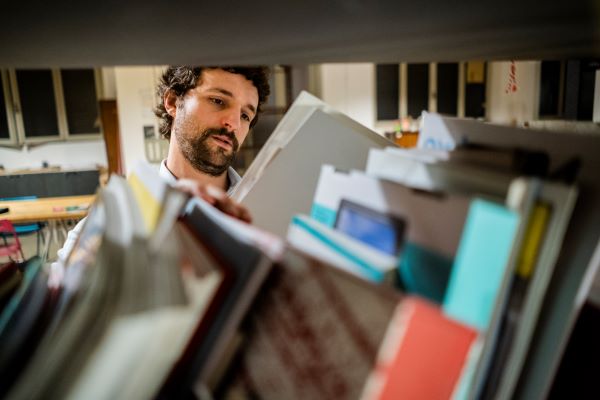 Review Applicable Laws
When you prepare for arbitration, take some time to review any applicable laws or regulations relevant to your case so that you are aware of how these could impact your hearing outcome. If possible, get a legal advisor on board who can provide advice throughout this process – this can help ensure that everything runs smoothly during arbitration proceedings.
4. Attend Pre-Arbitration Conferences
Attending pre-arbitration conferences is a good idea when you prepare for arbitration. This conference is a meeting between the parties involved in the dispute resolution process, including their lawyers or representatives. 
During this meeting, the parties discuss and attempt to resolve the issues that may arise in arbitration before the actual hearing takes place. This is important because it allows all parties to understand their rights and obligations under the agreement and helps to avoid any disputes arising during the arbitration hearing.
Attending pre-arbitration conferences also provides an opportunity for both sides of the dispute to have a better understanding of the facts of their cases before proceeding with arbitration proceedings. 
Additionally, it allows each party to present their case and make counterarguments or defenses before arbitration begins. Attending pre-arbitration conferences can also help ensure all legal documentation is organized and up-to-date before beginning arbitration proceedings.
5. Hire an Attorney to Help You Prepare for Arbitration
Many people hire an attorney to help them prepare for arbitration, as an attorney can provide valuable advice and help ensure you are presenting your case effectively. An attorney can also help you interpret applicable laws or regulations if necessary.
You don't need to hire the most expensive lawyer; however, make sure the person you select has experience in arbitration proceedings and knows the applicable laws. Having a good relationship with your lawyer is also important since you will be working together closely.
Ideally, you should look for a lawyer with experience in similar cases and familiarize yourself with their practice style and methods. Ask the lawyer some important questions, such as:
How long have they been practicing law?

What is their specific area of expertise?

What is their success rate?

Can they refer a client who has successfully gone through arbitration with them?
By taking these steps and selecting an experienced lawyer, you can increase your chances of handling the case better and ensure that it will end in a positive outcome.
Contact My RIA Lawyer Arbitration Experts 
When it comes to arbitration, preparation is key. Our arbitration experts can help you prepare for a successful hearing and ensure all process steps are done correctly.
We understand that arbitration can be daunting, so we are here to answer any questions and ensure your hearing runs as smoothly as possible. Our experienced attorneys will work with you to understand the facts of the case, review relevant documents, prepare for discovery, and ensure that all legal requirements are met throughout the process.
Our team is here for you if you're ready to prepare for arbitration. Contact us at 770-762-4142 or email us at info@myrialawyer.com and let's get started with your journey toward a successful outcome.