SEC Plans to Focus Its Attention on Recently Adopted Rules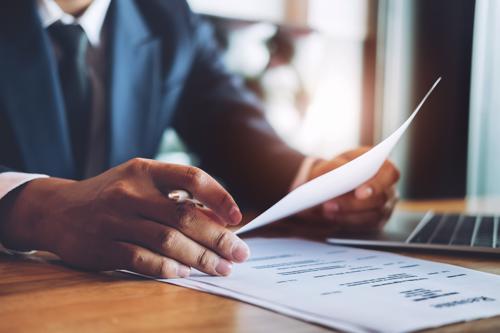 The Securities and Exchange Commission recently adopted several rules that impose significant compliance obligations on investment advisers. As outlined in its 2023 Examination Priorities Report, the SEC plans enforcement activity in several key interrelated areas of RIA compliance.
RIAs need to be aware of compliance duties and especially where the SEC will direct much of its focus this year. Failure to abide by the rules and regulations could subject your organization to serious penalties. My RIA Lawyer is here to help prepare you to meet the agency's examination demands in 2023 and beyond.
These are three recent rules under the Advisers Act and Investment Company Act which will see heightened compliance examination.
Advisers Act Rule 206(4)-1 (Marketing Rule)
The SEC views this rule as a significant change to examination review for RIAs. The Division of Examinations (Division) will assess whether RIAs have properly adopted and implemented policies and procedures concerning this rule. These policies should be reasonably designed to prevent violations of the Marketing Rule by advisers and supervised persons.
Additionally, the Division wants to see RIA compliance with the substantive requirements of the Marketing Rule. Among these are:
That RIAs have a reasonable basis for believing they can substantiate material statements of fact
Rules for performance advertising, testimonials, endorsements, and third-party ratings
The compliance date for the SEC's Marketing Rule was November 4, 2022. If you have questions about your obligations under the rule, reach out to My RIA Lawyer.
Investment Company Act Rule 18f-4 (Derivatives Rule)
Funds that rely on the Derivatives Rule are subject to the following Division activities (among others).
Assessment of whether registered investment companies have adopted policies and procedures to manage the funds' derivatives risks.
These policies and procedures should also reasonably prevent violations of the Derivatives Rule under Investment Company Act Rule 38a-1. "Registered investment companies" include mutual funds (non-money market), exchange-traded funds (ETFs), closed-end funds, and business development companies (BDCs).
Review for compliance with Rule 18f-4.
This includes the adoption and implementation of a derivatives risk management program, board oversight, and disclosure rules. Compliance officers should ensure that disclosures concerning the fund's use of derivatives are not incomplete, inaccurate, or potentially misleading.
Investment Company Act Fair Valuation Rule 2a-5
To ensure compliance with this rule, the Division will take the following steps (among others).
1. Evaluate funds' and fund boards' compliance with newly imposed requirements for:
Determining fair value
Implementing board oversight duties
Setting recordkeeping and reporting requirements
Permitting the funds' board to allow designated individuals to perform fair value determinations subject to board oversight.
2. Determine whether necessary changes required by the rule have been made to:
Valuation methodologies
Compliance policies and procedures
Governance practices
Service provider oversight
Reporting and recordkeeping
Let Our Team Assist With All Aspects of RIA Compliance
2023 promises to be a year of increased review and oversight by the SEC. This activity will almost certainly carry beyond this year and into the indefinite future. Are you prepared for the compliance duties the Division of Examinations will expect of you?
It's time to let seasoned legal counsel review your and your team's practices to make sure you're following the law. To learn more about the SEC's Examination Priorities Report or our legal services, call My RIA Lawyer today.