Spring cleaning has begun and the SEC is full steam ahead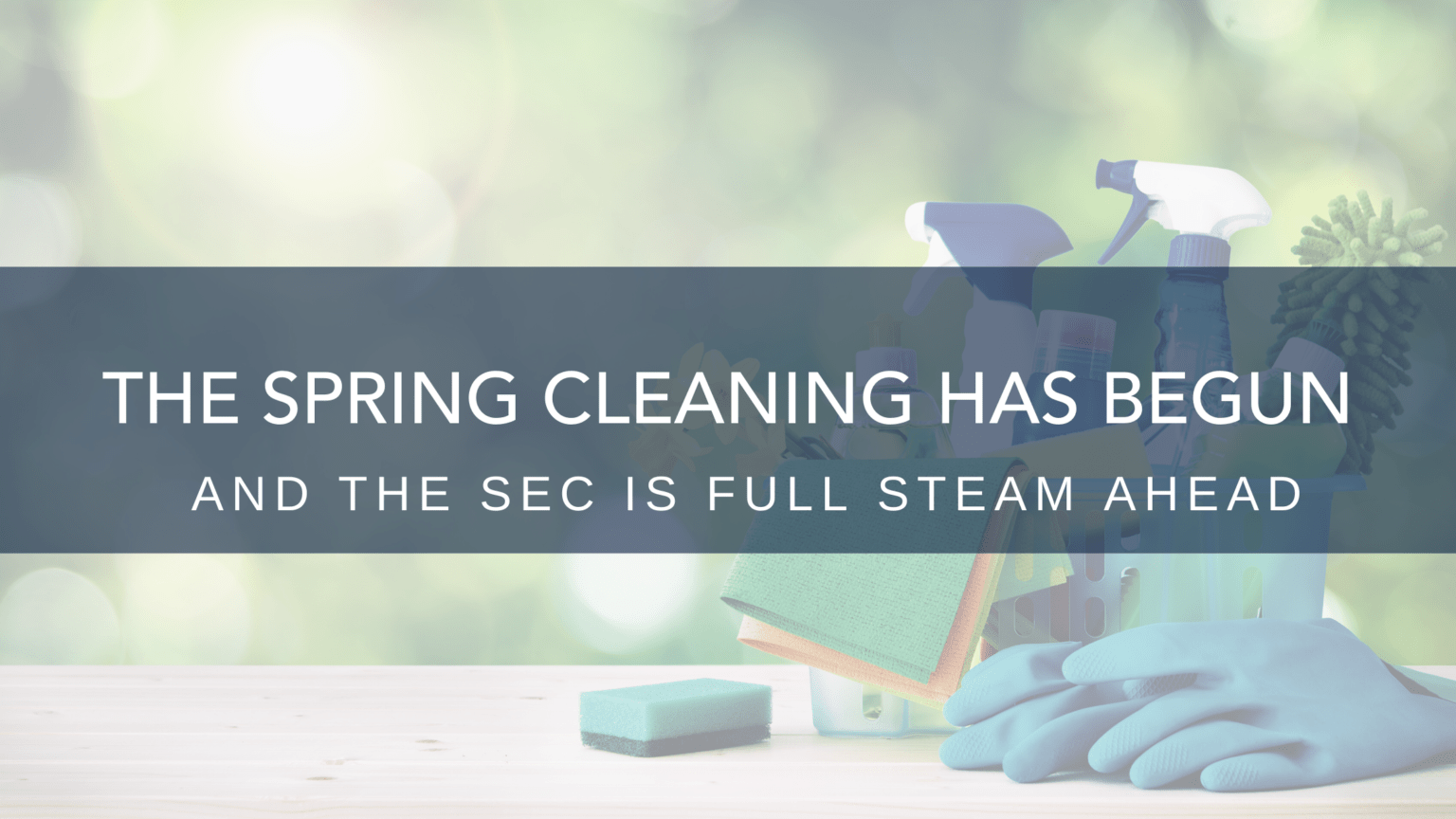 Spring cleaning has begun and the SEC is full steam ahead
The SEC is moving beyond an adviser's good faith effort to comply in the latest round of SEC Regulation Best Interest exams. While they can admit that there is still some learning and education to be done around this complex requirement, they still plan to ramp up on exams. This doesn't necessarily mean enforcement letters straight out of the gate, but it can mean deficiency letters to light a fire and get more aggressive response to the requirements.
Expect the SEC to focus on complex products during this Phase 2 of Reg BI exams. What are complex products? Inverse or leveraged exchange products, penny stocks, variable annuities, derivatives, as well as securities with low liquidity, asset-backed securities or investments tied to market volatility. Of course, there is no SEC specific definition of complex products, but the SEC states that they are looking to see whether the rep can explain it in the first instance and whether there are higher costs associated with it.
Can we get an idea on what to expect for potential enforcement letters? Well, with this being built similarly around FINRA concepts we can look to them for some insight. One area of focus will be policies, procedures and systems. Just as FINRA has been able to do in the past, the SEC will be able to bring about enforcement solely based on deficient supervisory systems – even if there isn't a single unsuitable recommendation made. The care obligation could bring about some enforcement letters as well seeing as how this area of Reg BI seems to be built off the FINRA suitability rule with a few changes.
So, what does this mean to you? It's time to make sure you are prepared for the cleaning headed your way? You don't get a hall pass if you have a decently operating supervisory system. Nope! This will be a violation in terms of Reg BI, so how's your supervision? Are you compliant? We are past good faith effort. The SEC has deemed it open season.
Call us today and let's get busy!