What Happens When An Investor Files Arbitration Against Me?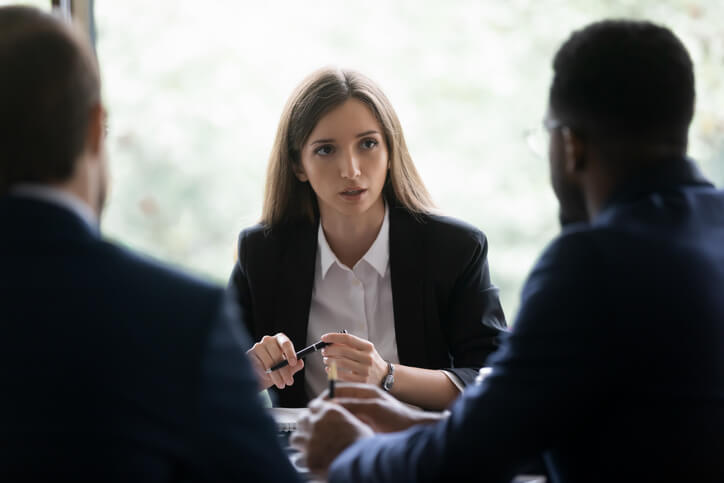 The arbitration process can be long and burdensome, with multiple pre-hearing conferences, discovery requests, and motions. And although a lawyer is not required in some arbitration forums (like FINRA), it is in your best interest to have an experienced arbitration attorney by your side because arbitration involves legal language, documentation, and procedures that can be difficult to understand and navigate. At My RIA Lawyer, our attorneys have experience fighting for financial advisors and getting results.
We have defended registered investment advisors (RIAs) and broker-dealers (BDs) in hundreds of arbitrations and have successfully protected advisors and their firms from claims such as:
Churning
Unsuitability
Unauthorized trading
Fraud
Negligence
Breach of Fiduciary Duty
Breach of Contract
Material Misrepresentation or Omission
Failure to Supervise
Violation of Rules, Acts, or Laws
In addition to representing our clients in arbitrations arising from client disputes, we also defend RIAs in intra-industry disputes. For example, we've helped our clients in disputes involving:
Promissory Notes
Unjust Enrichment
Disputes Between Partners
Disputed Between Departing Advisors and their Former Firms
Finally, did you know that you have to go through the arbitration process to get an expungement?
What Is Arbitration?
Arbitration is an out-of-court resolution of a dispute between parties to a contract. Instead of a judge, there is either a single arbitrator or a panel of three arbitrators. The arbitrator or panel studies the evidence, then decides how to resolve the matter—much like a judge makes a ruling in a court case. It is a less expensive and quicker alternative to state or federal court lawsuits. Litigation can take several years, not to mention the costs involved. It is common for a lawsuit to take two to three years from the initial filing to even go to trial. Arbitration cases that settle are typically resolved in just over a year. Arbitration hearings are similar to courtroom trials, with opening and closing statements, parties introducing evidence, and examination and cross-examination of witnesses. As a result of the reduced time frame involved, the related costs, such as attorney fees and other expenses, are typically lower in arbitration than in cases that go to court.
Who Handles Arbitration?
If you choose arbitration, ensure that you use the right type. When a dispute concerns brokers, the law requires the Financial Industry Regulatory Authority (FINRA) for arbitration.
Unlike brokers and broker-dealers, RIAs may voluntarily elect to have disputes heard by FINRA. If you would prefer another arbitration forum besides FINRA, you may elect to have an arbitration heard by the American Arbitration Association (AAA), JAMS, or another alternative dispute resolution forum. Each forum has its own specific rules, so it is important to obtain counsel that is familiar with the arbitration forum you select.
What To Do When You Receive An Arbitration Filing
It can be disconcerting when you get an arbitration filing from a customer. While many claims lack merit, you should immediately report any complaint you receive to your errors and omissions carrier. If you do not report an arbitration filing promptly, you may receive a denial of coverage.
In addition to receiving an arbitration filing from a customer, you may also have to deal with intra-industry disputes such as receiving a cease and desist letter from your former employer or a demand letter over an unpaid promissory note. If you receive a cease and desist letter, it is important to remain calm and to understand your options. You are not obligated to respond, but you should be prepared to do so. In these types of situations, you can address the dispute through arbitration. In the case of an unpaid promissory note, you may be able to make claims or counterclaims that will offset the cost associated with a promissory note. In such situations, you should contact My RIA Lawyer. Our experienced arbitration attorneys can help you understand all of your options.
Over the last few years, the number of AAA arbitrations has increased substantially for the RIA business. Most Investment Advisory Agreements between RIAs and their clients mandate that they submit all disputes to the AAA for resolution. This is due, in part, to the fact that many customer assets have been moved from the commission-based broker-dealer model to the fee-based investment advisory model.
What About FINRA?
Did you know all non-FINRA member investment advisors can request to have FINRA arbitrate industry and client complaints?
FINRA will accept requested arbitration on a voluntary, case-by-case basis if the parties meet the following conditions:
The IA and investor submit a post-dispute agreement to arbitrate.
The IA or other parties agree to pay all member surcharge and processing fees and pay such fees before service of the statement of claim.
The investor files a special written submission agreement to submit the dispute to FINRA Office of Dispute Resolution that is:

Signed by all parties to the arbitration (including all investor parties and all IA parties).
Signed after the events occurred that gave rise to the underlying dispute.
Contact My RIA Lawyer Today: Good Compliance Is Good Business™
If you are dealing with a potential arbitration, you don't need to go it alone. While arbitration is faster and cheaper than litigation, that doesn't mean the process isn't complicated and burdensome. Even though a lawyer is not required to arbitrate your case in a FINRA arbitration, it can be helpful to your arbitration to hire an experienced arbitration attorney from an RIA firm such as My RIA Lawyer so you can focus on serving your clients.
We work virtually, long-distance, with clients from coast to coast. To schedule a consultation with one of our RIA compliance nerds, call us at (770) 462-2118 or email us at info@myrialawyer.com.
Copyright© 2021. My RIA Lawyer. All rights reserved.
The information in this blog post (post) is provided for general informational purposes only and may not reflect the current law in your jurisdiction. No information in this post should be construed as legal advice from the individual author or the law firm. It is not intended to substitute for legal counsel on any subject matter. No reader of this post should act or refrain from acting based on any information included in or accessible through this post without seeking the appropriate legal or other professional advice on the particular facts and circumstances at issue from a lawyer licensed in the recipient's state, country or other appropriate licensing jurisdiction.
My RIA Lawyer
400 Galleria Parkway, Suite 1500
Atlanta, GA 30339
(770) 462-2118
https://myrialawyer.com