What to Know Before You Get Broker-Dealer Registration Services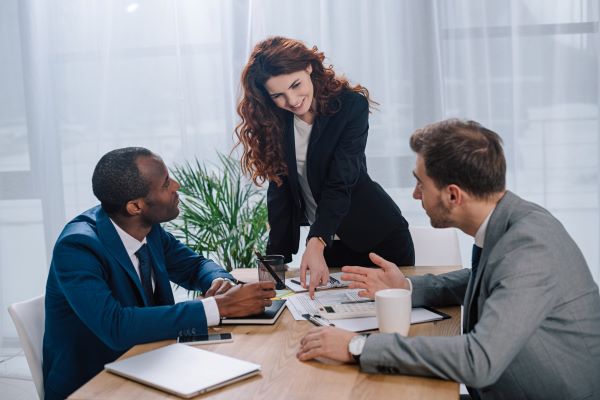 Being a broker-dealer is one way to enter the financial world and start trading securities – but understanding the whole process can seem daunting. Don't worry, though – you're not alone. If you're considering becoming a broker-dealer, you might be wondering what broker-dealer registration services look like.
Before you get broker-dealer registration services, there are a few important questions to ask yourself. What's involved in the process? Are there any potential risks? And how can I make sure I'm getting the best services available?
In this article, we'll take you through some key things to remember before getting broker-dealer registration services. We'll provide tips on finding the right service provider and more. Read on for all the info about what factors to consider before engaging in this process.
What Is Broker-Dealer Registration?
When you're looking to buy and sell securities, it's important that you're properly registered with the proper authorities. That's where broker-dealer registration services come in. If you're not properly registered, you won't be able to engage in the activities necessary to complete your trades.
Broker-dealer registration services provide firms and individuals with the registration they need to become a registered representative of a broker-dealer or an associated person of a broker-dealer. When firms and individuals are registered through these registration services, they gain access to capital markets, allowing them to conduct trade activities with clients and potential customers.
Firms and individuals who register for broker-dealer registration services must meet certain criteria, such as demonstrating that they have adequate financial resources available for their business operations.
Additionally, they must be affiliated with an approved broker-dealer organization and demonstrate that their business practices comply with the standards set by their regulator or other authority having jurisdiction over their activities.
By using broker-dealer registration services, firms and individuals can ensure they have all the necessary registrations to complete trades without any issues.
Regulatory Requirements for Broker-Dealers
There are some important regulatory requirements for those looking to register their business as a broker-dealer.
First, a broker-dealer must be registered with the SEC and FINRA to provide brokerage services. You must also provide your clients with a Financial and Operational Combined Uniform Single Report (FOCUS), which provides information about the financial condition of your business.
Additionally, it is important to be aware of FINRA Rule 3010. This rule sets out the requirements for the supervision of broker-dealers and outlines procedures for hiring and maintaining staff with appropriate qualifications.
It also requires background checks for all employees handling customer funds or securities, as well as providing guidance on establishing and maintaining internal controls.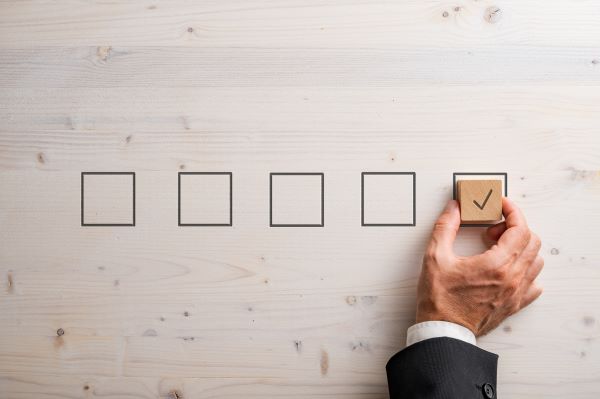 Finally, broker-dealers must abide by rules regarding trade markings and customer communications. Broker-dealers must ensure that all customer communications are accurate, fair, and not misleading. They must also maintain records regarding each transaction so that customers can access them if needed.
Know Your Goals & Objectives for Investing
If you're considering getting broker-dealer registration services, you should know a few things. One of the most important is understanding your investing goals and objectives.
Having a clear-cut plan is important before you begin getting the services. Different broker-dealers offer different products and services, so it's up to you to decide which suits your needs best.
Research & Identify the Right Broker
Do your research and identify a few types of brokers that may work for your investment plan or strategy. You can use financial websites or search online forums as a starting point, as they provide comprehensive reviews and advice on broker-dealer registration services.
Get Professional Advice
When selecting a broker-dealer, it's also wise to consult with an investment adviser or other professional for advice on which is most suitable for your needs. They will have an in-depth understanding of the financial markets, enabling them to provide tailored guidance on which service best meets your goals.
Getting broker-dealer registration services can be daunting if you're not sure what type of service suits your needs – but if you do your research and get professional advice, you'll be well on your way to making informed decisions about investing with confidence.
Selecting the Right Broker-Dealer Registration Services Provider
Getting the right broker-dealer registration services provider is important and should not be taken lightly. Make sure you research and ask specific questions when researching potential providers. Here are some key factors to consider.
Licensing
Ensure the provider is licensed in your state for the services you need. In some cases, different states may require different licenses, and a provider may not be able to offer certain services in all states.
Experience
What kind of experience does the provider have? Has it been in business long enough to understand the latest regulations and technologies? Does it specialize in your industry or sector or offer a full suite of broker-dealer registration services?
Fees
How much do they charge for their up-front and ongoing services? Are there any additional costs, such as setup fees or maintenance fees? If so, make sure these are included in any quotation provided.
Technology
What technology does the service provider use? Are there any limitations regarding compatibility with other systems or software you might use? Will there be any downtime during implementation, and if so, what happens during that period? Ensure you know who will manage system updates and security patches as they become available.
By doing your due diligence on potential broker-dealer registration service providers, you can be confident that you're making the right choice for your business and getting the highest quality of service possible.
Contact My RIA Lawyer for Broker-Dealer Registration Service Today
When it comes to broker-dealer registration services, you want to ensure you work with a firm with a solid reputation for providing exceptional customer service. My RIA Lawyer has been helping clients for years and is ready to extend the same level of personalized attention to you.
We understand registration and compliance inside and out, so you can trust us to give you the help you need.
What's more, we keep our rates competitive while delivering high-quality service. This means that when you get broker-dealer registration services through My RIA Lawyer, you get maximum value for your money and peace of mind knowing everything has been properly handled.
If you'd like to learn more about our broker-dealer registration services or get started on your filing process, call us at 770-758-2235 or email info@myrialawyer.com today! Our friendly team can always answer your questions and provide personalized guidance.