Will the Biden Administration's SEC Enact More Regulations and Enforcement?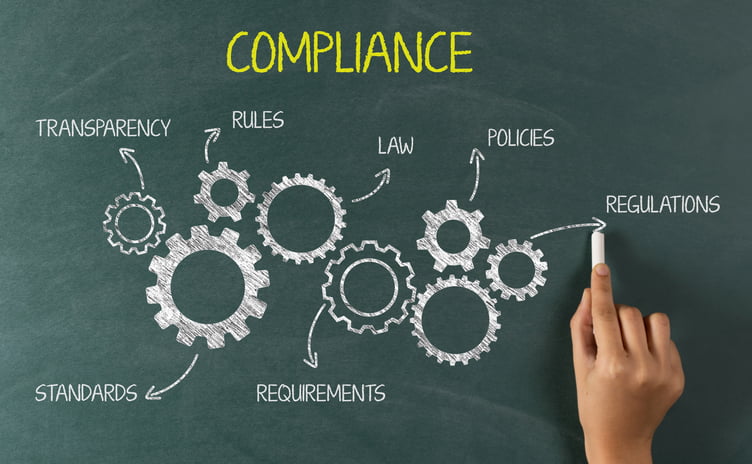 Will the Biden Administration's SEC Enact More Regulations and Enforcement?
Gary Gensler, the elected chairman for the Securities and Exchange Commission (SEC) under the Biden administration, is notorious for his strict regulatory policies compared to the relatively lenient approach of Jay Clayton, former SEC chairman. Some financial experts predicted that under Gensler, the SEC's new priorities would be investor protection and reduction of conflicts of interest, and they were right in terms of retail investors and registered investment advisors (RIAs).
But beyond the most recent priority update, with the change of administration, many investment advisors may be asking themselves how the shift in regulations and enforcement might impact their work. What can we expect from the SEC in the next couple of years?
A Stronger Enforcement Policy
Although it is difficult to predict the future, it appears that the SEC will implement a more robust enforcement policy with Mr. Gensler as chairman. The core value will be investor protection, a burning topic in the wake of the COVID-19 pandemic and the ensuing market volatility.
This harsher line may include stricter penalties for public companies found guilty of fraud or mismanagement, such as enforced repayment of ill-gotten profits with interest. Additionally, authorities predict that the SEC will now pay more attention to Wall Street regulation and the curbing of illegal insider trading.
Furthermore, the NDAA(National Defense Authorization Act) that came into effect on January 1, 2021, extended the statute of limitations for insider trading and other securities law violations from five to ten years.
More Stringent Control of Digital Currencies
While the field of cryptocurrency is gaining wider recognition and acceptance, more and more voices call for increased regulation to protect investors and prevent fraud. Mr. Gensler brings a broad knowledge of digital currencies and blockchain technology as a former CFTC (Commodity Futures Trading Commission) chairman and an acclaimed financial technology authority.
As reported by CNBC, one can expect that with Gary Gensler as chairman, the SEC will fight for broader control in the cryptocurrency space to stop illicit trading and protect investors.
ESG Disclosures
In recent years, there has been increasing pressure for higher ESG (environmental, social, and governance) disclosure.
The Biden campaign included a climate plan that would require public companies to disclose their greenhouse gas emissions and other operations impacting the environment. One may predict that the SEC is likely to prioritize ESG disclosures under the Biden administration.
Compliance with Regulation Best Interest
In May 2021, Gary Gensler announced that the SEC would ensure broker compliance with Regulation Best Interest(Reg BI), which came into effect a year prior. At this point, Mr. Gensler stated, he has no plans to rewrite Reg BI but rather to enforce it "as written."
Reg BI requires broker-dealers and financial advisors to prioritize the client's best interest when recommending financial products and to disclose any conflict of interest or financial incentives the advisor would enjoy.
The SEC may also scrutinize payment for order flow, a controversial practice that enables brokerages to receive compensation for directing clients to different market makers. This setup is a substantial revenue source for brokerage firms but has elicited criticism for not always prioritizing the best price for the client.
More Critical Examination of Investment Advisors
Investment advisors can expect sharper scrutiny and more probing inquiries under the new administration. Specifically, the SEC will pay closer attention to conflict of interest disclosure and valuation of client assets.
Under the SEC's current approach, financial advisors should pay extra attention to their compliance policy and avoid cutting corners.
The bottom line is that Gensler and the SEC set out to
Fight wrongdoing
Increase transparency and accountability
Ensure security for investors
Adapt to digital technologies
This policy applies to financial advisors as well as to other sectors the SEC controls.
How Investment Advisors Can Make Sure They Comply with SEC Regulations
Failure to follow SEC standards and procedures can result in severe consequences for financial advisors, including heavy fines, a damaged reputation, and even a permanent exclusion from the industry.
Not all investment advisors who violate RIA compliance regulations are fraudsters attempting to swindle their clients out of money. RIA compliance rules can be complicated, especially when the SEC regulatory policy undergoes a shift and little to no guidance is immediately available.
To keep on the safe side and avoid jeopardizing one's business, we highly recommend that financial advisors invest in compliance counseling with a securities fraud attorney who focuses on RIA compliance. Reliable legal advice can help you gain peace of mind and free up time and energy for networking with clients rather than stumbling over legalese.
My RIA Lawyer: Good Compliance is Good Business®
With the shift in SEC's policy, being prepared for an examination or audit is more important than ever. To protect your business and avoid potential heavy penalties, do whatever you can to ensure that your RIA compliance is up to scratch.
Afraid of getting lost in legal theory? Our compliance nerds at My RIA Lawyer love to help financial advisors and firms navigate the legal complexities of the RIA world. For a virtual consultation, call us at 770-462-2118 or email us at info@myrialawyer.com

Copyright© 2021. My RIA Lawyer. All rights reserved.
The information in this blog post ("post") is provided for general informational purposes only and may not reflect the current law in your jurisdiction. No information in this post should be construed as legal advice from the individual author or the law firm, nor is it intended to substitute for legal counsel on any subject matter. No reader of this post should act or refrain from acting based on any information included in or accessible through this post without seeking the appropriate legal or other professional advice on the particular facts and circumstances at issue from a lawyer licensed in the recipient's state, country or other appropriate licensing jurisdiction.
My RIA Lawyer
400 Galleria Parkway, Suite 1500
Atlanta, GA 30339
(770) 462-2118
https://myrialawyer.com