7 Issues for Which Financial Advisors and Firms Should Consider Hiring a Regulatory Defense Attorney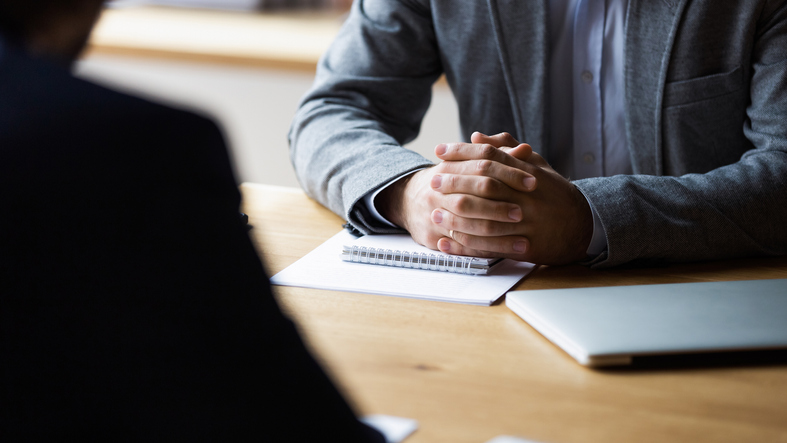 As a financial advisor, you want to focus on what you do best: making money for your clients and your firm. However, financial advisors often must deal with other business-related but non-revenue-generating issues. Does it seem you're constantly dealing with compliance matters, employment issues, or other problems not related to investing? If so, that's less time and energy you'll have to focus on improving your business and making money for your clients. And if you're facing an investigation by the Securities and Exchange Commission (SEC) or a criminal investigation, focusing on your clients can be difficult. But don't panic; at My RIA Lawyer, our regulatory defense attorneys can help. Below are seven issues financial advisors and firms could face and why you should consider hiring a regulatory defense attorney.
1. Contacted by the SEC
Has the SEC or any other state securities or commodities industry attorney or examiner contacted you? If this has happened to you, consider hiring a regulatory defense attorney right away. Don't assume you can handle an investigation on your own. Investigations can be complicated and time-consuming, and regulators won't take it easy on you simply because you're representing yourself. As we discussed in a previous blog, understanding what the SEC Division of Enforcement (DOE) looks for and how they operate when conducting examinations is critical to the success of your business.
2. Compliance Protection
Good compliance is good business®. But developing a comprehensive compliance program takes time and effort. Although compliance doesn't generate revenue for you or your clients, it can save you money in the long run. Hire a compliance attorney now to develop a robust compliance program before facing fines and other penalties for compliance violations.
Sometimes it takes a compliance violation or investigation to demonstrate the importance of a robust compliance program. However, if you are currently dealing with compliance issues, it's not too late to save yourself some time and effort. Don't try to handle any compliance violations on your own. Hire a regulatory defense attorney who can handle your case and ensure that you receive the best outcome possible. Our firm handles SEC compliance for Registered Investment Advisors (RIAs), including those who are also FINRA Broker-Dealers or are registered with the National Futures Association and Commodity Futures Trading Commission. From our RIA Compliance University to our ongoing compliance packages of services and the outsourced compliance department, we have a variety of service options to meet your needs. Contact us today to learn how our SEC compliance attorneys and Compliance Officers can help you protect your company.
3. Employee Termination
An RIA should have a written termination policy in place before terminating an employee. Any investigation that leads to an employee's termination should be thoroughly documented. Without a strong termination policy, you may end up spending a significant amount of time defending a wrongful termination lawsuit—time that could have been spent working for your firm and clients.
If a former employee has filed a wrongful termination lawsuit against you, hire a regulatory defense attorney to handle your case. You need someone who knows and understands the complexities of employment law and its relation to the financial investment business. You don't want to be on the hook for a wrongful termination if you don't have to be.
You may also waste time and money if you are involved in client disputes. To make matters worse, the state may fine you for failing to respond adequately to any red flags raised by the terminated employee's activity prior to termination. We discussed employee termination in more detail in a previous blog you can read here.
4. Arbitration
The arbitration process can be lengthy and time-consuming due to multiple pre-hearing conferences, discovery requests, and motions. It is in your best interest to have an experienced arbitration lawyer by your side because arbitration involves legal language, documentation, and procedures that can be difficult to understand and navigate. While arbitration is not as difficult as going to trial, you must still navigate complicated regulations and laws. In addition, the opposing party is likely to have legal representation. You will have difficulty presenting compelling evidence to defend yourself against the claim if you go it alone. At My RIA Lawyer, our attorneys have experience fighting for financial advisors and getting results.
5. Whistleblower
The SEC protects the confidentiality of whistleblowers and does not disclose information that might directly or indirectly reveal a whistleblower's identity. If a whistleblower has come out against you or your firm, the suspicions of wrongdoing can have serious consequences. It is important to note that 12,200 whistleblower tips were received by the whistleblower program during the previous fiscal year, and $564 million was awarded to 108 individuals. These statistics demonstrate why it is always a good idea to have a mock audit performed on your business to determine where you can improve and where you are succeeding. A mock audit is an excellent way to start over and reassert your policies and procedures to ensure that your company and employees are in compliance with federal and state securities laws. Call us today to schedule a mock audit of your company. If you are being charged or investigated for wrongdoing due to a whistleblower's claims, we can also assist you with your response.
6. SEC DOE Action
If the SEC DOE has notified you that you are the subject of an enforcement action, an attorney from My RIA Lawyer can assist you. To avoid the frustration, mental anguish and cost of going to hearing, the attorney may suggest settling. Settlements can help to lessen the impact to your firm's reputation and finances. Your lawyer may be able to help you reach a favorable settlement that does not require you to admit fault. If you agree to settle the claim, your attorney will have some say in how the SEC presents the alleged misbehavior, which can help preserve your reputation. Contact one of our attorneys today to discuss settlement and other options you may have.
7. Securities Investigation
A simple document request or deposition can quickly turn into a formal investigation. The government has most likely been building the case against you for months, if not years, at this point, and everything you say can and will be used against you. This is not the time to venture out on your own. Contact My RIA Lawyer right away. Our securities litigation attorneys can help you navigate this complicated process. We have extensive experience in both civil and criminal securities litigation and work tirelessly to defend our clients.
Contact My RIA Lawyer Today: Good Compliance is Good Business®
If you are facing any of these seven issues, we can help. At My RIA Lawyer, our regulatory compliance geeks help financial advisors and firms navigate the legal complexities of the RIA world. We work virtually, long-distance, with clients from coast to coast. To schedule a consultation with our RIA compliance nerds, call us at (770) 462-2118 or email us at info@myrialawyer.com.
Copyright© 2022. My RIA Lawyer. All rights reserved.
The information in this blog post (post) is provided for general informational purposes only and may not reflect the current law in your jurisdiction. No information in this post should be construed as legal advice from the individual author or the law firm. It is not intended to substitute for legal counsel on any subject matter. No reader of this post should act or refrain from acting based on any information included in or accessible through this post without seeking the appropriate legal or other professional advice on the particular facts and circumstances at issue from a lawyer licensed in the recipient's state, country or other appropriate licensing jurisdiction.
My RIA Lawyer
400 Galleria Parkway, Suite 1500
Atlanta, GA 30339
(770) 462-2118
https://myrialawyer.com