SEC Division of Enforcement Examinations and Enforcement Actions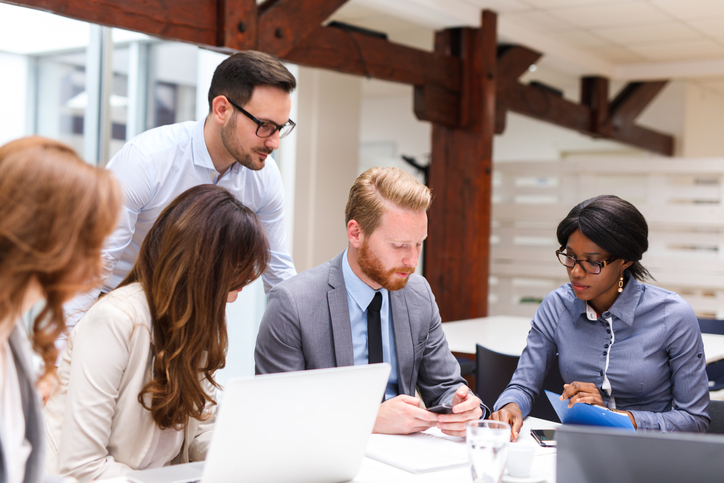 As an RIA, you need to understand how the Securities and Exchange Commission (SEC) Division of Enforcement (DOE) operates and what they look for when conducting examinations. It is critical to establish your business correctly to ensure you are not violating federal securities laws.
On November 18, 2021, the SEC issued a Press Release and Addendum announcing enforcement results for fiscal year 2021. The Press Release summarizes the SEC DOE's enforcement results for the fiscal year from October 1, 2020, to September 30, 2021.
The following important takeaways are highlights from the Press Release and essential to pay attention to as an RIA:
Decrease in total enforcement actions but an increase in newly filed stand-alone actions.
Record-breaking year for the whistleblower program.
Decrease in disgorgement awards but an increase in penalties.
Boost in monetary settlements.
Decrease in admissions of wrongdoing by public company and subsidiary defendants.
Rise in covid-related enforcement actions.
As an RIA, you need to understand how the SEC DOE's examinations can lead to enforcement actions. At My RIA lawyer, our regulatory compliance attorneys can help you navigate these complicated rules and reports so that you can focus on how to best serve your clients.
Enforcement Examinations
Enforcement examinations can cover a wide variety of alleged violations. In the last fiscal year, the DOE's enforcement actions totaled 697. They covered several areas, including books and records issues, disclosure and accounting fraud, insider trading, registrant violations, actions focused on cryptocurrency, and special purpose acquisition companies.
The Press Release also showed that a significant number of first-of-their-kind violations occurred during the past fiscal year. Some of the violations were related to:
Cryptocurrency
Decentralized finance
Dark web
Regulation crowdfunding and Form CRS
All RIAs need to be adaptive and fast-acting with the ever-changing financial landscape. But without a well-maintained and functioning compliance program, you could find yourself committing one of these first-of-their-kind violations. Contact a regulatory compliance attorney at My RIA Lawyer today to make sure that doesn't happen to you.
Whistleblower Program
The whistleblower program created by the Dodd-Frank Wall Street Reform and Consumer Protection Act contains many provisions that encourage employees to come forward if they suspect a securities law violation. The whistleblower program allows whistleblowers to protect their identity by remaining anonymous. To anonymously report a possible securities law violation, the whistleblower must be represented by an attorney and provide the attorney with a copy of the whistleblower submission signed under penalty of perjury.
During the past fiscal year, the whistleblower program received 12,200 whistleblower tips and issued $564 million in whistleblower awards to 108 individuals. These statistics are an example of why it is always a good idea to have a mock audit completed on your business to know where you can improve and where you are doing well. A mock audit is a great way to start fresh and reassert your policies and procedures to ensure your business and employees comply with federal and state securities law. Call us today to set up a mock audit of your business.
Disgorgement Penalties
Disgorgement is a legally-mandated repayment of all ill-gotten gains imposed by the courts. These funds are often paid back with interest. As an RIA, if you violate the SEC's regulations, you may be required to pay both civil penalties and disgorgement. Any ill-gotten gains resulting from insider trading, embezzlement, or illegal actions under the Foreign Corrupt Practices Act are subject to disgorgement, or repayment, in addition to any other monetary penalties imposed.
Since there was a 33 percent decrease in disgorgement and a corresponding 33 percent increase in penalties imposed by the SEC in the previous fiscal year, you might also face both disgorgement and penalties due to the SEC's shift in focus from disgorgement to penalties.
What to Expect Next
The SEC's DOE is expected to increase its focus for examinations on several areas in the 2022 fiscal year. The DOE will likely direct its attention towards:
Individual accountability for senior management, gatekeepers, and other actors
Private and public company financial statement and disclosure matters, including revenue, cybersecurity, environmental, social and corporate governance
Private funds, conflicts of interest, and registrant compliance
Cryptocurrency and decentralized finance
Seeking admissions where heightened accountability and acceptance of responsibility are in the public interest
Finding opportunities to encourage and discuss self-reporting and cooperation credit, notwithstanding an increased effort to obtain admissions
Has an SEC DOE Examination Turned Into an Enforcement Action?
If you have been alerted that you are the subject of an enforcement action by the SEC DOE, a securities litigation attorney from My RIA Lawyer can also assist you. The attorney may suggest settling to avoid going to trial. Settlements can help to lessen the claim's reputation and financial impact. To begin, your lawyer may be able to assist you in reaching a beneficial settlement that does not require you to admit blame. Your attorney will have some say in how the SEC presents the alleged misbehavior if you agree to settle the claim which can help preserve your reputation. To discuss this and other options you may have, reach out to one of our securities litigation attorneys today.
Contact My RIA Lawyer Today: Good Compliance Is Good Business®
SEC DOE examinations and enforcement can be complicated to understand. But if you are an RIA, it is essential to know how the system works. If you are interested in learning how the SEC DOE examinations lead to enforcement actions, contact My RIA Lawyer today. Our team of expert RIA lawyers will help you understand everything you need to know. We can help you develop a robust compliance program to ensure that you don't find yourself at the wrong end of an enforcement action. Please don't wait until it's too late. Let us help you before the SEC comes calling.
At My RIA Lawyer, our regulatory compliance geeks help financial advisors and firms navigate the legal complexities of the RIA world. We work virtually, long-distance, with clients from coast to coast. To schedule a consultation with our RIA compliance nerds, call us at (770) 462-2118 or email us at info@myrialawyer.com.
Copyright© 2022. My RIA Lawyer. All rights reserved.
The information in this blog post (post) is provided for general informational purposes only and may not reflect the current law in your jurisdiction. No information in this post should be construed as legal advice from the individual author or the law firm. It is not intended to substitute for legal counsel on any subject matter. No reader of this post should act or refrain from acting based on any information included in or accessible through this post without seeking the appropriate legal or other professional advice on the particular facts and circumstances at issue from a lawyer licensed in the recipient's state, country or other appropriate licensing jurisdiction.
My RIA Lawyer
400 Galleria Parkway, Suite 1500
Atlanta, GA 30339
(770) 462-2118
https://myrialawyer.com