The CFP Board Imposed Public Sanctions on 40 Individuals. Don't Let This Happen to You!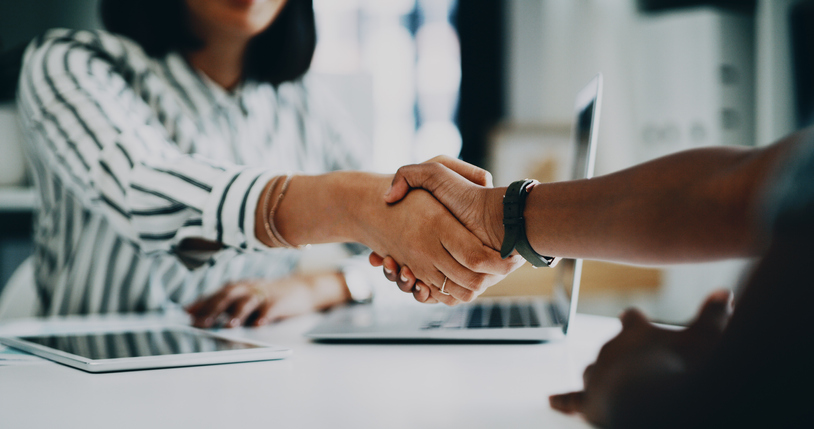 If you're an advisor who is also a Certified Financial Planner, the Certified Financial Planner Board of Standards, Inc. (CFP Board) holds you to a set of ethical standards they have set forth. For dually registered investment advisors, the real-life example below illustrates why you must be transparent about what hat you're wearing when dealing with clients. Otherwise, it's easy for someone to accuse you of breaching your fiduciary duty because they thought you were acting as a financial advisor of the RIA, not the registered rep of the broker-dealer.
The Certified Financial Planner Board of Standards, Inc. (CFP Board) recently imposed public sanctions on 40 current or former CFP professionals for breaching their fiduciary duty. These sanctions imposed a high cost in the form of public censures and suspension — and, for four of the 40 individuals — a permanent bar.
As this unfortunate event indicates, it's not enough to say RIAs and CFP® professionals are fiduciaries. The CFP Board realized that professional adherence required creating clear standards of conduct to delineate expectations about how RIAs and CFP® professionals deliver their services in a fiduciary manner. These Standards of Conduct will help the CFP Board determine whether an RIA and CFP® professional has met their obligations or requires disciplinary action, or in the worst-case scenario, a suspension or revocation.
Don't let this happen to you!  The best way to avoid being publicly sanctioned is to develop and implement a robust compliance program, which requires significant time and effort. That's where we come in. At My RIA Lawyer, we can ensure this never happens to you.
Good Compliance is Good Business®
Let's be honest. Compliance can be complicated and time-consuming. You would much rather be focusing on your clients than worrying about non-revenue-driving issues. And we all know your time is much better spent focusing on your clients' needs anyway. Here's the thing: you may not want to worry about your compliance program, but you are required by law to have one.  And a robust compliance program can save you money. This is why you must implement a thorough and well-thought-out compliance program. Good compliance is good business®.
Let My RIA Lawyer Handle Your Compliance Issues
Why waste your time struggling to implement a compliance program when you can pass it off to My RIA Lawyer — compliance nerds and long-time practitioners in the RIA space? In fact, we are the only firm solely focused on the RIA area of law. Let us worry about compliance so you can focus on running your business.
At My RIA Lawyer, we are creative, comfortable working in the grey and focused on helping you meet your business goals while remaining in compliance with the laws. We can help you be sure that your business is compliant, so you can get back to serving your clients and making money.
Outsource Your Compliance Department
There are several ways we can help you stay compliant. The best approach is to outsource your compliance department to My RIA Lawyer, where our team of compliance geeks will focus exclusively on ensuring your compliance program is exceptional.
As your firm grows, so will your compliance responsibilities. As a result, the amount of time and attention required to ensure your protection from CFP sanctions increases exponentially. You could spend your time and resources hiring, training, and paying compliance staff. Or, you can let the experienced attorneys at My RIA Lawyer handle it for you. We offer four different compliance program packages and will work with you to determine which package is right for your firm.
Contact My RIA Lawyer For Compliance Consulting
It's true that the worst the CFP Board can do is throw you out of the CFP and forbid you to use the designation anymore; they cannot stop you from being licensed. However, the SEC or the state regulator could look at that and decide, "Based on these allegations from the CFP Board, we want to do our own investigation." That's how a public sanction from the CFP Board could trigger an investigation by one of these agencies. Just because the CFP Board has no authority to revoke your license to be an IAR (investment advisor representative) does not release you from disclosing that they sanctioned you. And, once you disclose that information, you could potentially face investigations by your other regulating bodies.
Do you understand the importance of a robust compliance program now?
If outsourcing your compliance department doesn't seem feasible, but you would like guidance and input when developing your compliance program, one-on-one consulting with one of our team members could be the right solution for your business. 
You don't want to spend hours out of your day focusing on non-revenue generating tasks.  However, you could lose a substantial amount of money if you don't tend to all of your compliance issues correctly. If you are planning to address your compliance needs in-house, take advantage of our one-on-one consulting offer. Otherwise, you could spend countless hours trying to understand the complicated world of compliance, only to come away with an unsatisfactory compliance program.  At My RIA Lawyer, we can guide you to make sure you are on the right track.
Our compliance team assists advisers with completing their regulatory requirements, including amendments for Form ADV. We also conduct annual compliance reviews of your advertising and social media content to ensure conformity with state and SEC requirements. You don't have to go it alone.
Compliance University 
If you are interested in compliance training but would like to do so on your own time or at your own pace, consider our Compliance University. Included in this service is a monthly live video training on a specific compliance topic. Among the most popular topics we cover:
Marketing
IAR Onboarding
Terminations
Client Complaints
Performance Reporting
Benchmarks
Outside Business Activities
Silent Owners and Unlicensed Owners
Remote Supervision
Branch Offices
Compliance University also provides a live monthly Q&A, to allow you to bring all your questions to the table and listen to like-minded individuals ask their compliance questions. During this hour-long call, come prepared to talk off the cuff with one of our team members.
In addition, My RIA Lawyer provides form template documents to align your compliance with the most up-to-date information available. Joining the university is as simple as entering your email to register. Join at any time to receive access to the videos and the Q&A sessions.
To keep your business thriving and growing, ensure that you don't end up on the wrong end of public sanctions imposed by the CFP Board, like the 27 financial firms the SEC charged on July 26, 2021 for Form CRS filing and delivery failures. According to the press release, " The SEC's orders find that the investment advisers violated Section 204 of the Investment Advisers Act of 1940 and Advisers Act Rules 204-1 and 204-5, and that the broker-dealers violated Section 17(a)(1) of the Securities Exchange Act of 1934 and Exchange Act Rule 17a-14.  Without admitting or denying the findings, the firms agreed to be censured, to cease and desist from violating the charged provisions, and to pay the following civil penalties." To view the penalties, ranging from $25,000 to nearly $100,000, click here.
At My RIA Lawyer, our team of compliance nerds lives and breathes compliance.  We are creative, comfortable working in the grey, and focused on helping you meet your business goals while remaining in compliance with the laws. Don't let your firm receive public sanctions due to a lousy compliance program. Good compliance is good business®, and one way or another, it will save you money.  Contact My RIA Lawyer today at (770) 462-4118 for more information.
Did You Think They Wouldn't Come After You? 
If you're already dealing with a fine, enforcement action, or litigation at the hands of the state regulator, the SEC, FINRA, or the CFP Board, no doubt you may be feeling stressed out and unsure of what to do next. Keep in mind, what you say can and will be USED AGAINST YOU. These regulators know that you and your firm have deep pockets, and they'd like nothing more than to fill their coffers by instilling fear in you. Simple failures can lead to HUGE fines.
However, there is no need to panic. At My RIA Lawyer, we routinely defend advisors and firms on a broad range of issues, including:
Rule 8210 Requests
On The Record Interviews (OTRs)
Wells Notices
Enforcement Actions
Letters of Acceptance, Waiver, and Consent (AWC)
Registration/Licensing Matters and Investigations Before the Georgia Department of Insurance 
Investigations, Complaints, and Other Disciplinary Actions Initiated by the Certified Financial Planner Board of Standards 
Regardless of the action taken against you, be smart about handling any sort of investigation because they often begin without an overt threat. Get ahead of any formal investigation by dealing with the issue NOW. Contact My RIA Lawyer at (770) 462-4118 or complete our online form to schedule your free strategy session.
Copyright© 2021. My RIA Lawyer. All rights reserved.
The information in this blog post ("post") is provided for general informational purposes only and may not reflect the current law in your jurisdiction. No information in this post should be construed as legal advice from the individual author or the law firm, nor is it intended to substitute for legal counsel on any subject matter. No reader of this post should act or refrain from acting based on any information included in or accessible through this post without seeking the appropriate legal or other professional advice on the particular facts and circumstances at issue from a lawyer licensed in the recipient's state, country or other appropriate licensing jurisdiction.
My RIA Lawyer
400 Galleria Parkway, Suite 1500
Atlanta, GA 30339
(770) 462-2118
https://myrialawyer.com